This year's defcon bike ride will be a 7am, Friday Aug 11, starting and ending at Las Vegas Cyclery.
Update 1: Aug 7, 2023: I'm about to head to Las Vegas. Update will be on Twitter. https://twitter.com/Cycle_OverRide/status/1688618869747761152?s=20
TLDR: Ride a bicycle with us at Defcon – event signup here!!! Email info at cycleoverride dot org or DM us on Twitter @cycle_override if you have questions. This lets us know you intend to ride with use. Keep reading to rent a bike. Reserve bike here. Enter the promo code "DEFCON". You won't get a discount, but this will help us and the bike shop prepare.

You must register in the google form with the same email as you reserve your bike so we can match reservations with the shop.
TLDR2: Bike shop will meet us at 6:30am to hand out rentals. You do not need to go there ahead of time.
2023 DEFCON 31 Bike Ride, 13th Edition
It's time for the Defcon 31 version of the Cycle Override Defcon bike ride!!!
The date of this years bike ride is Friday, AUGUST 11th, 2023 at 6am. This is Friday of Defcon. We will meet outside [Find a group to Uber/Taxi with] at 6:00am.
Registration is here. This is just so we can get a count and arrange comms leading up to the event. It will also give us your email so we can blast out any details needed pre ride, or at 5:25am on August 11th.
Here's the deal – we have partnered with Las Vegas Cyclery in Las Vegas for our ride. Yes – they will throw your clipless pedals and seat posts on if you insist. They have an assortment of bikes.
Bike rental is first come first serve. You can always ship out your bike for about $100 each way on most airlines. We've had 50+ people before and they can usually get you what you want.
Here's what YOU have to do:
You need to go here and reserve your ride. We recommend you pay the $10 extra for insurance. You will need to pay with a credit card. Use the promo code "DEFCON" when reserving your bike. Then submit the Google Form here if you haven't already. FYI: the bike shop will put a hold on your credit card for the value of the bike and release it when you return the bike. This could be a lot for some of the road bikes (up to $4500). Get the insurance.
When you reserve your bike (after payment) – put in your name followed by (Defcon). You will be asked to sign a waiver via an email that comes at the same time as your confirmation.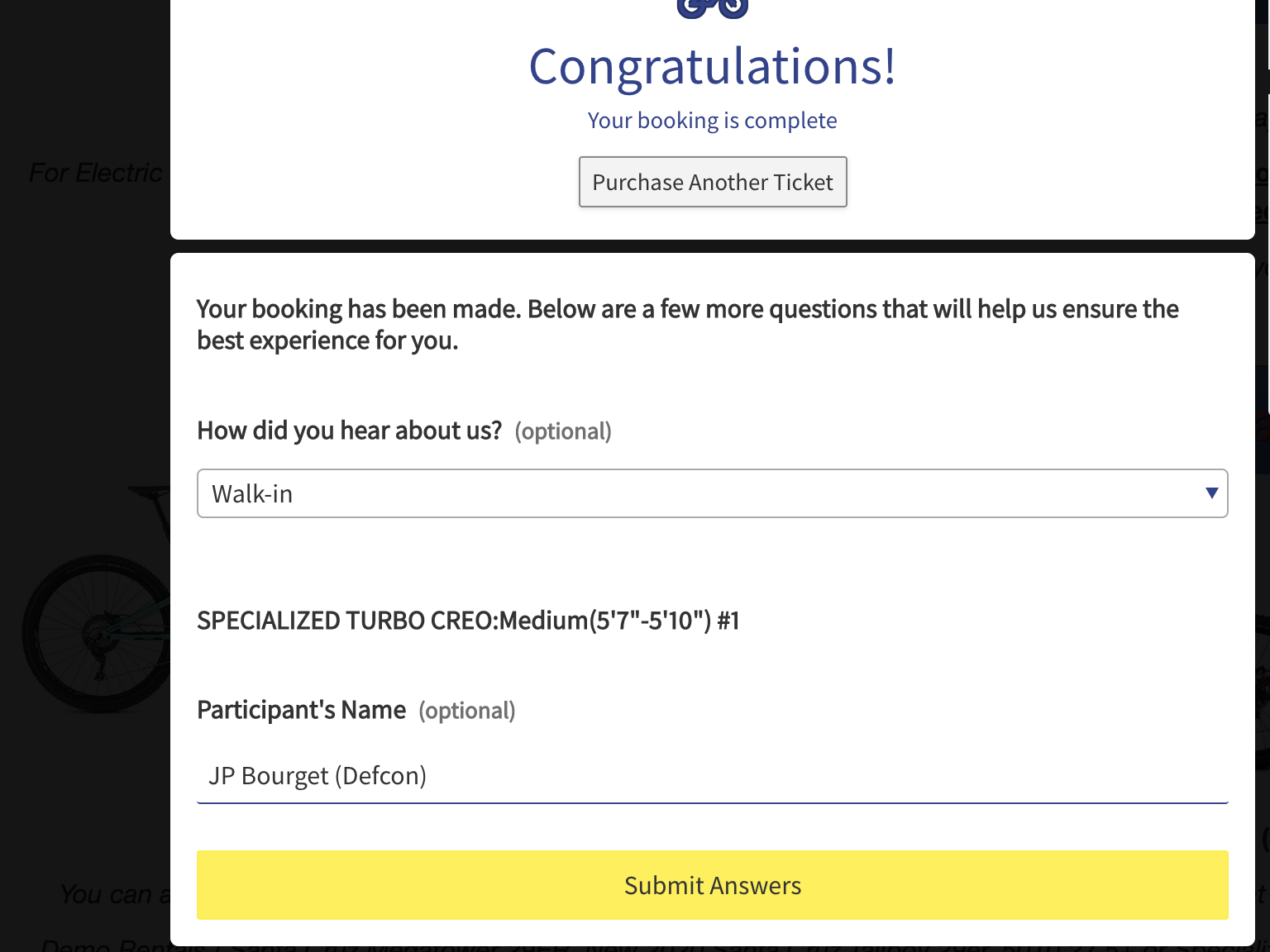 Use this chart based on your height and inseam to figure out your size and fill the comment box out accordingly: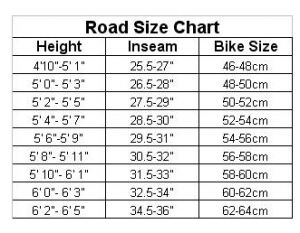 From mcghies.com
You alone are solely responsible for your bike reservation. Las Vegas Cyclery is aware that we are running this event and will support us, but it's on you to make sure you are all set with a bike.
THE ROUTE
NOTE: This ride may be at a higher altitude than you are used to. (2600-3800 ft)
OK — last piece the route – you can see the route here. This is the same route as last year (and the year before, and the year before that). Basically the route is slightly uphill out – and mostly downhill back. It's looking like we'll have a car heading up the back. There may be a bigger loop for those interested – we'll let you know soon (basically taking the scenic loop around and catching up w/the group on your way back) – but it will likely be unofficial.
We are looking for sponsors so let us know if you are aware of anyone interested in throwing in some schwag or some cash to help support this ride. It will be used for hydration.
What do I do next?
Once you reserve your bike — all you have to do is wait for Defcon 31! Oh and keep riding!
Cheers!
The Cycle Override Team
PS if you have any questions — leave a comment so everyone can see the answer!